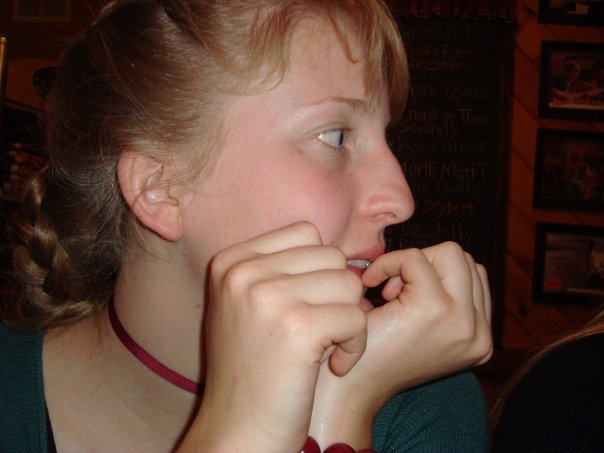 The heart's desire is to know and to be known. In life many people know us some, but we are blessed indeed if we are ever known by another in our deepest person. It is a miracle that comes in its own mysterious way, and it can't be replicated by intellect or effort. It is a surprise, and it is a gift.
For everyone who has felt that special knowing, it is unique to each how it comes and how it is felt. With me, the way in which I know God is the key to how I know myself, my life, and the world. For someone to know me on the deepest level they must know God–see Him, and experience Him–in the same way.
So it began.
The first thing that caught my attention was Debbie's writing online about how she knew God. It echoed what I had experienced in my own heart. At the time I thought the echo remarkable, but I took it no further. Months turned into a year, and we saw each other occasionally because of an overlapping social circle but we went our own ways. We were acquaintances, nothing more.
Change came with the tidal shift brought in the gravity of hard things. Sometimes the worst pain opens doors. In grief friendship is forged, and sometimes what is found there is the deepest meeting. There friendship began, but then in September of 2015 we faced the reality that our incipient friendship was leading down a path of something more than a casual relationship.
Still, at first, we walked slowly down this path. We talked a lot online about God and life and the hard things that come with loss. In spite of the fact that we lived close, we kept the blooming friendship almost entirely online for two months of long talking. After two months we agreed it was time to see if a friendship started in online letters could continue in the space of words shared face to face.
Debbie had never previously had a close male friend. She felt nervous that what had grown in the safe space of online talking would come to silence where words were shared in spoken vulnerability. For a shy quiet woman this was a big step.
But we took that step, and in taking that step we found there was no turning back.
In those last days of autumn, on a cold late afternoon, we met in a small town. There we walked the narrow path around the corn field of a country park. Around and around we went, and we talked. The sun slid down, and the moon came up, and it grew colder still. And still we walked and we talked until we were so cold we couldn't walk any more.
We talked for six hours that day, and when we were done there was no turning back. Though we had passed each other in life many times prior to that day, in that day both our hearts knew we had found someone we knew like we had known no one else before. Beyond our understanding then, we found who our hearts had been calling.
We met twice a week, every week. The long conversations never stopped. From late November the weeks fell away quickly. By February 1st we agreed to marry, and on February 15th the ring made it public.
To say we have been startled by this is an understatement. We are both deep people, and each in our own way cautious by nature. There was a place in our hearts where a whisper said we would never be truly known by another. And even when we hushed that voice we would still concede that if ever we would be known it would be long and difficult. Neither of us expected the sunlight of looking into the eyes of another person…and knowing them. Not knowing everything about them, not knowing all their history, but looking into their eyes and knowing the soul that looked back, knowing that you had met a kindred spirit and knowing that true in a way that was deeper than intellect or mere emotion.
Debbie sees my strengths and knows my weakness. She bears with my foolishness, and listens, and cares deeply. She understands who I am. She values deeply the person she finds with all that I have, and all that I do not. With her I am safe, and I am myself. But all of those are feeble words grasping for a profound truth: We understand the deepest things that move our souls, and to the call of the other our hearts respond. It is a knowing that comes to us not by our effort or cleverness, but as a profound gift graciously given. And there we are glad, there we are overwhelmed with what we have been given.
Every long conversation only confirms that which we felt in our hearts from so early: That we know, and are known.
Her name is Deborah Anne. She loves me. Oh, how she loves me.