Once there was an author who bemoaned the socially disreputable status of a career in writing. He said, "When people ask at parties what I do for a living I will tell them I'm a silverware thief because then I will be asked less awkward questions and be able to give more interesting answers!" I stole that idea for the title of this site. I am a writer, but go by the name of "Silverware Thief."
This is my personal website, the repository for various scribblings and experiments. It exists so long as I am amused to allow it to exist. It is his hoped that the material contained herein will delight, entertain, educate, and inform those readers who happen to stumble upon this literary abode. I have been writing at this domain since April 2003, and elsewhere before that. In August 2014 I decided it was time to reboot the site and took down all my old writing. It is my intention to add back much of that old writing, as time permits. For the present, the site has a clean start.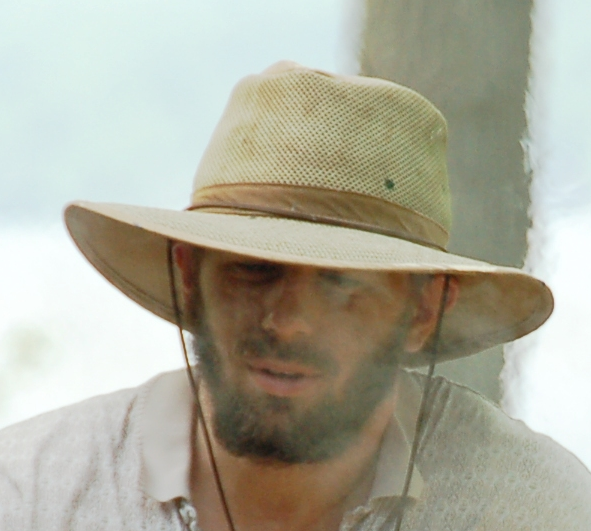 I was born in 1981 and home-schooled until graduation from high school, and have been telling stories since before I could write. Writing is a passion, but I have walked many other paths in life. From 2006-2009 I cared full-time for my grandfather who was dying from Alzheimer's. I am now completing a memoir I wrote about that experience. After my grandfather died, I cared for my grandmother from 2009-2014 until she passed as the result of complications from coronary artery disease. Both experiences has a profound impact on me.
Besides finishing the caregiving memoir, I also have a science fiction novel near completion. I have already published two humorous fantasy novels, The Stuttering Bard of York, and its sequel The Stuttering Duke of York. For more on my writing, both essays and books, fiction and non-fiction, check out my professional website: Creative-vapors.com.
When not writing, I enjoy reading, designing websites, painting and drawing, bicycling, spending time outside, taking photographs, buildings things and putzing around—not necessarily in that order. Currently I live in the beautiful countryside of upstate New York.
I hope you enjoy your reading, and I look forward to hearing from you.
–Rundy, aka "The Silverware Thief"