floccinaucinihilipilificate: (colloquial) To describe or regard something as worthless.
*****
My younger brother Owen likes odd words. If he was not the family inventor of the word "bibbage" he was at least an enthusiastic user of the term. "Bibbage" and "bibbageful" were words coined by younger siblings in the family, derived from a playful combination of "broken" and "garbage" to describe something worthless or trifling and yet perhaps amusing. When he grew older Owen took up the term "trundle" with approval. He likes to go on long trundles, not walks. Somehow, I imagine J.R.R. Tolkien and C.S. Lewis would approve. It seems like a word for the British view on a method for appreciating nature.
We celebrated Owen's birthday on Saturday, though his actual birthday wasn't until Sunday. On the year he was born, the 30th of March was Easter. It snowed that night and the roads weren't good the next morning when Dad went to visit Mom and the new baby in the hospital. He hadn't even left our street when his car slid off the road and into a snowbank. This March has felt unreasonably cold, and slow to admit Spring is coming. Such memories remind me that this year is not the only year of late snow.
Owen asked for home made ice cream for dessert so I spent part of my afternoon outside running the ice cream machine to freeze a batch of chocolate ice cream, and a batch of peanut butter. I've been freezing ice cream for years and I think these batches ended up as the two best batches I have frozen, as measured by the consistency of the final product. Both batches came out very smooth, with even and fine crystallization. Not the flavors I would have picked, but that doesn't change my judgment on how well they turned out. Making ice cream is more art than science and a good batch churned to perfection is inordinately pleasing. It makes me feel like a good form of employment would be to simply make artisanal batches of ice cream all day.
It would quickly get boring, really. But the sentiment is there.
For supper Owen requested Philly cheese steak sandwiches. I don't know that anyone in our immediate family has actually eaten a cheese steak sandwich from Philadelphia PA, but we have our own version. It is a make-your-own-sandwich affair where strips of meat, cheese, sautéed onions, peppers, and mushrooms are heaped in desired amounts. All very tasty.
The cooking was not without its excitement. While Mom was sautéing the mushrooms on the stove the electric burner shorted out on the bottom of the large frying pan. Everyone agrees there should have been no way for the burner to do what it did. But it did what it did, and in dramatic fashion. I was across the house in the gym emptying the first batch of ice cream out of the mixing canister and what I heard from that distance was something which sounded like a cross between someone welding very loudly and someone running dried beans in a food processor. If you have never heard the distinctive Kaaak-Kaaak-Kaaak! of a welding rod, then you probably can't imagine the sound very well. But it was indeed something like that, only many times louder.
Grandma O'Keefe saw what happened and she said it looked like an explosion. Dad saw the end of it, and said that what looked like a baseball sized spark shot toward the ceiling. Perhaps that was a blast of metal plasma. Mom fell over backward onto a bench. Then the circuit breaker tripped. But not before part of the electric burner on the stove vaporized, and in the process melted a hole through the bottom of the pan. It all happened very quickly, and was as impressive as it was unsettling.
Fortunately we have a propane stove in the basement so meal preparation went on.
Nobody cares to think about what would have happened if Mom had been touching the pan with a metal spoon at the moment the burner shorted out. It is also discomforting that the burner in question was only a little over a month old, having been a recent replacement. Needless to say Mom doesn't really want to use the electric stove ever again.
It was dark and raining when Grandma and Grandpa O'Keefe left. When Grandma pulled out of the driveway she drove into the ditch across the street. The car is a tiny little thing and lurched to one side with one front wheel hanging over the ditch and a rear wheel dangling up in the air over the road it looked like a pathetic machine lost and out of place on a back country road. Several of us boys grabbed the front of the car and lifted it out of the ditch.
The temperature was still above freezing when I left late Saturday night, and remained moderate Sunday morning. Then a severe local snow squall moved through late Sunday. On the way home from church Arlan helped push a pickup truck and a van out of the snow. March is not leaving quietly, as it did not those years ago.
When you are nearly the oldest of twelve siblings you have the privilege of feeling old before your time as one by one the little children grow up. The memories leave their odd feeling when they slip through heart and mind. Is it fondness and sadness mixed up together and confused? Perhaps the word is bittersweet.
*****
lacrimae rerum: The "tears of things"; the inherent tragedy of existence.
*****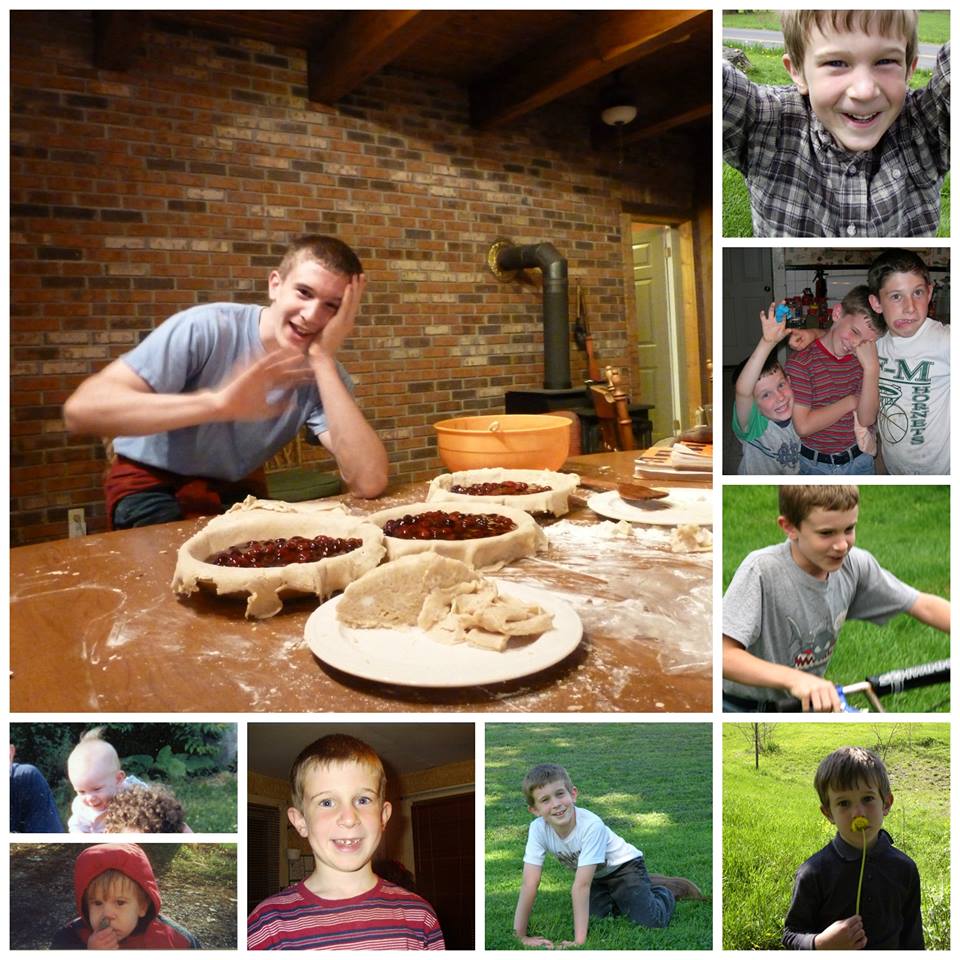 { 2 comments }
Save and Share: