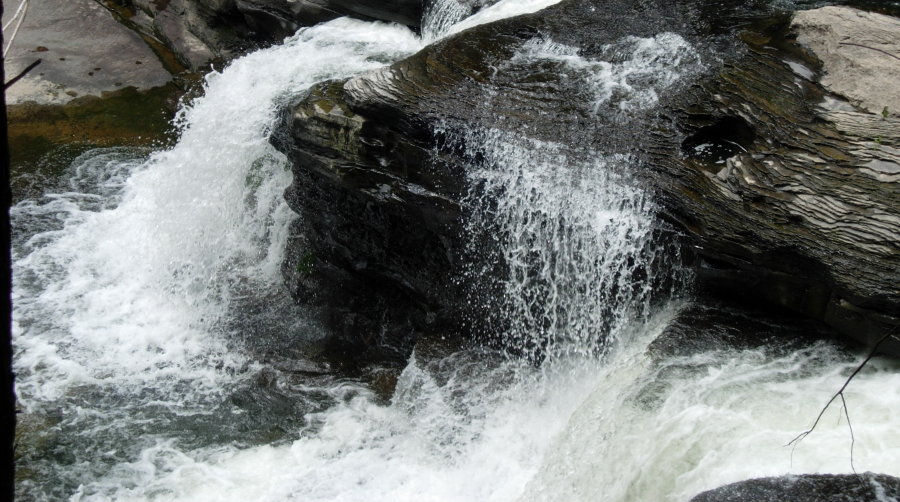 When you go through a hard time it can make you bitter. God knows I struggle with that. More than that, disillusioned in a way that gets into my bones. But sometimes God gives eyes to see better than bitter darkness, and more grace than I deserve. Seeing, and understanding, good in this life is not something that comes easy to me.
Learning the stories of other people makes me think about my own. If I am gripped with a sour resentment, the story of another doubles upon doubles the vinegar of my mind. No matter whether it is a happy or hard story, in it I can see some fault with God, some unbalanced scale. But if I am in a better place and seeing with a different sight, then even the hardest times in life benefit from a retrospective meditation. Such reflection brings an understanding brought on a wafting breeze of thankfulness.
I feel such a wind far less often than I ought, but when I read Meryl Comer's book Slow Dancing With a Stranger which chronicled her experience caring for her husband through Alzheimer's, the story gave me an occasion to look at my own experience of Alzheimer's with fresh eyes--and I was better for it. Reading about the hard things Ms. Comer experienced I could nod my head in knowing agreement at some points. On others I saw things I didn't have to experience. But in both cases my fresh perspective from time's distance gave me a clarity in heart I don't typically glimpse. I was reminded of how much worse it could have been--both for my experience, and for Ms. Comer. I read Comer's book of hard things and looked over my shoulder, surprised to see mercy there.
More than that, I was reminded of goodness, goodness that in hard times we often fail to see.
Don't misunderstand me--Meryl Comer and her husband when through difficult times in their Alzheimer's story. And my own time of caregiving was far from a carefree jaunt. Those journeys we make through rock and wilderness mock any trivializing. But there is the oddest experience in stepping up to the edge of the abyss. The darkness is there, and how it gapes at you, the ground falling dizzingly away at your feet. There, with your feet perched on the lip of all that might be you realize with such breathtaking vividness how much you are not in the abyss. There, perched on the edge, one feels a special deep kind of thankfulness.
If you have eyes to see it.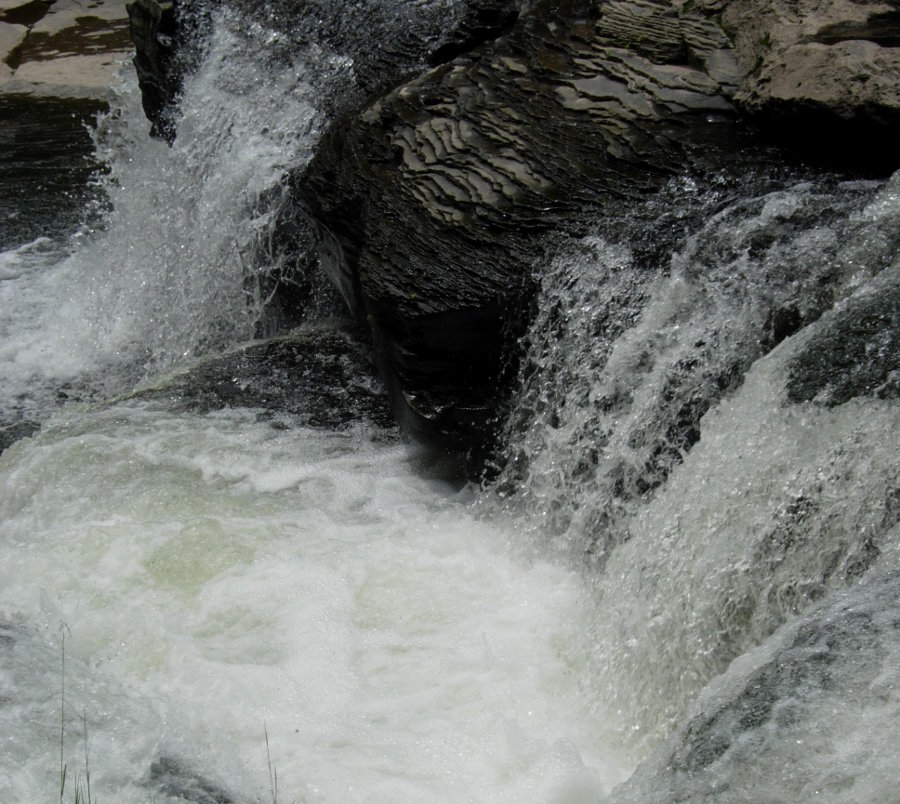 There were perhaps a few times I experienced that seeing while still in the process of caregiving. But mostly in my life of caregiving the experience was more like being tied up in a sack while dangling over the abyss. I couldn't see anything, and while in that sack I was being beaten with a stick. It was very dark, very painful, very exhausting, and very confusing. Yes, if I was able to rightly understand my circumstance at the time I would have been very thankful--but when tied up inside the sack of caregiving it is all very confusing and hard to understand rightly.
It is in going back to those times with clearer eyes--outside that metaphorical sack of caregiving--that I can see the abyss and feel a deeper thankfulness for what was, and what was not. In truly trying times the bulwark of our comforts thins like a rusted ship hull and in the disintegration begins a dim grasping of how great are the horrors which exist, and how it easily they might come upon us. In that recognition settles the realization that horrors unimaginable hang over us and there is nothing, absolutely nothing, in our grasp to keep them at bay. Then, in that recognition, if the inner eye snaps open and your truly see--oh, then the difficult times are suddenly seen so clearly as mercy, a mercy so deep and so vast that words cannot grasp it.
The times which lash us like discipline teaches the dullness inside us and wakeness that which sleeps. Mercy is not stupor, though oft we think it so. It is not the rest a drowning man feels as he slips downward, downward to the last sleep. Mercy is being brought through the storm. The wind and the storm tell us what is, and what is coming, like no comfort sleeping will ever educate.
The paradox is, this thing can't be shared with those outside it--not fully, not in the depth of indwelling which comes with personal grasping. Those outside the scourge of travail can only see that which strikes dread, whatever the mask it wear. Only when you have entered that crucible might you begin to understand how lacking our grasp of horror is, and gain a double portion of mercy; knowing the difficult as indeed a gentle mercy compared to what might be. It is only there in experiencing the burden that you can know with an experiential tasting how what you went through could have been so much worse, and so futile. In knowing deliverance from that depth, and the good which the hard has become, this fashions a depth of gratitude which does not bend knee to simple words.
I could tell you how thankful I am for many distinct things in those hard years I went through. If my memory did not fail me, I could fill books with distinct events from day after day. Thankfulness that Grandpa was not violent, thankfulness that we did not face horrors in a hospital. I could dig up little things, big things, simple things and complex things. They would all be true. I could move on to other parts of my life, other hard times, and what I would say about those hard times would be true too. But those are feeble statements that don't really capture the knowledge that comes from realizing the depths of horror that is capable in this life--and the truth that we are all spared from experiencing that, in this life.
Yet how often it is that in my smallness I scream at God. In the sea of life's trials the billows roll and horror grips me that does not comprehend the deliverance from drowning. And so yet again my feebleness reminds me of the grace, the mercy, of eyes that sometimes are enabled to see.